Two Time Talent Show Winner
May 8, 2018
---
The Wrong Man Stage Play
November 18, 2017
Employee Talent Show Winner

May 9, 2017
---
MarvyTV Is Up And Running
I WON AN IRNE!!
April 7, 2014
---
MARVY ON THE WEB!
October 7, 2013
A fun shoot for Staples- "My Order Center"
---
Did we really pull this off? Watch the full historical pageant to find out!
---
MONSTER VIDEOS ON MONSTER.COM!
September 15, 2013

---
OH HEY, DANNY GLOVER
SEPTEMBER 14, 2013
---
ORIGINAL MINISERIES
AUGUST 17, 2013
BOSTON INDUSTRIAL GIGS
June 3, 2013
Look out for me on Monster.com later this summer as the web site video host!
---
A Staged reading for the Boston Theater Marathon
May 11, 2013

SPECIAL PERFORMANCE IN BOSTON
May 1, 2013

---
BOSTON
April 17, 2013

---
I GOT MY 1st ELLIOT NORTON NOMINATION!!!
Speakeasy Interview
OUR SHOW HAS BEEN EXTENDED!
HAPPY WOMEN'S DAY!
Drama Ministry
HAPPY NEW YEAR!
Getting Older and Wiser....?
I Can Play The Background
BIG NEWS!!
---
Getting Connected
Redeemer Actors Group
---
Class
---
Good News
So I may have some good news coming up but I can't say yet. Just pray hard and send lots of good energy my way. More details coming soon!
Find Your Light!
Brand New Headshots!
New York, NY!!
And we're back!
Powered by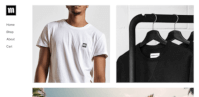 Create your own unique website with customizable templates.